Research meets AI
Whether news is actually "news" is often unpredictable. Because it is often the reaction to a message that is relevant, rather than the message itself. This makes it all the more important to know the context of messages, their sources and multipliers.
This is where our decades of experience in the media industry come into play: research combined with artificial intelligence helps to classify news correctly and identify fake news.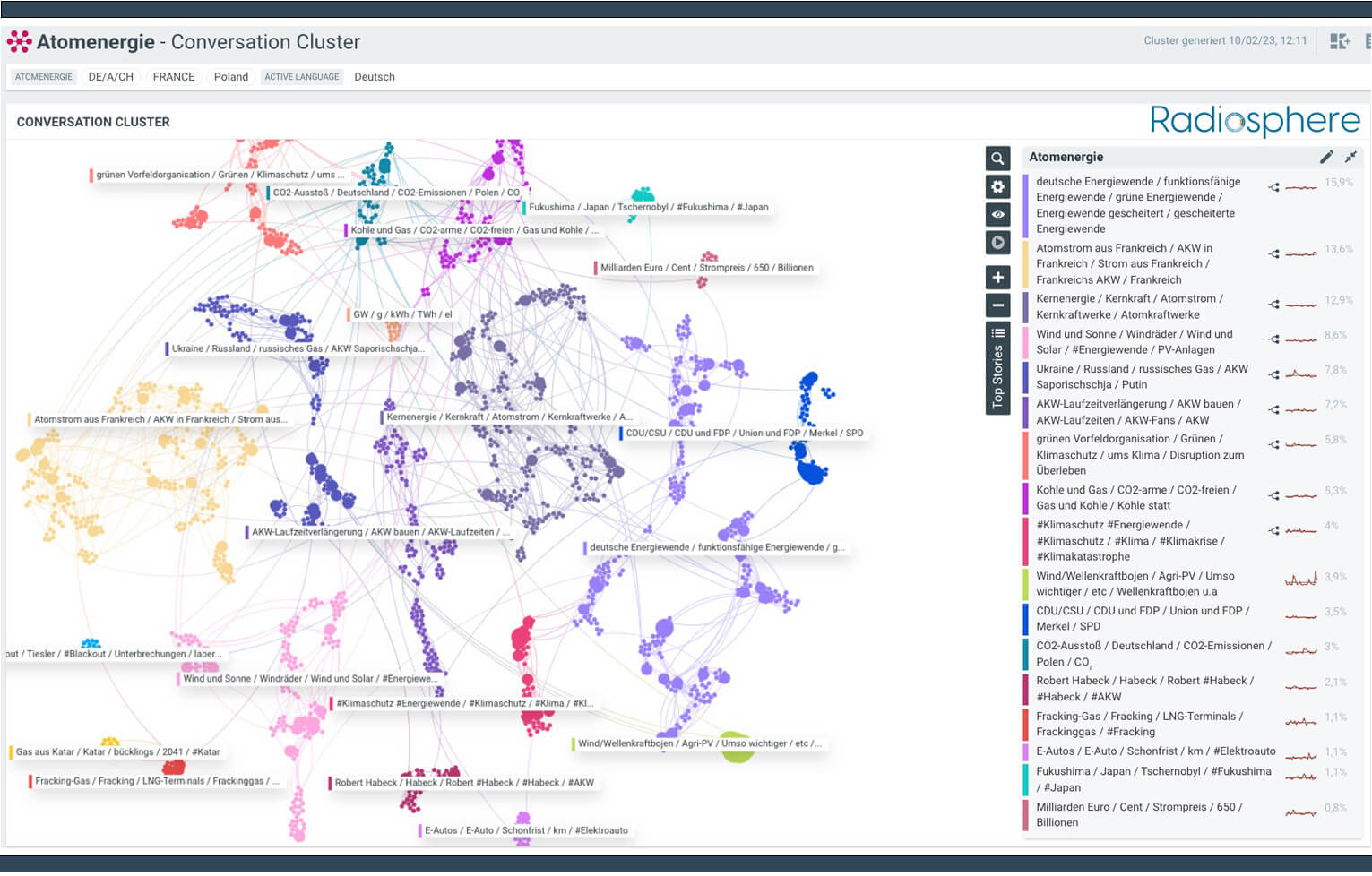 Market research
Market research has long taken place on many online channels as well: Market data or studies can be recorded with our media monitoring platform RS-Lynx, as can the innovation reporting of the international trade media or the job advertisements of competitors. Our claim: Everything at a glance! When information from all public research sources is aggregated on a real-time dashboard, market researchers can focus on the essence of their work: content.
Contact the Radiosphere specialists!