RS-Archiver: Archiving Twitter tweets
RS-Archiver is our powerful module for archiving Twitter tweets and retweets.
Archiving Twitter tweets gives government agencies and businesses the ability to record information in its original layout, meet legal requirements, comply with compliance regulations, manage customer dialogue, and analyze the data for a variety of purposes.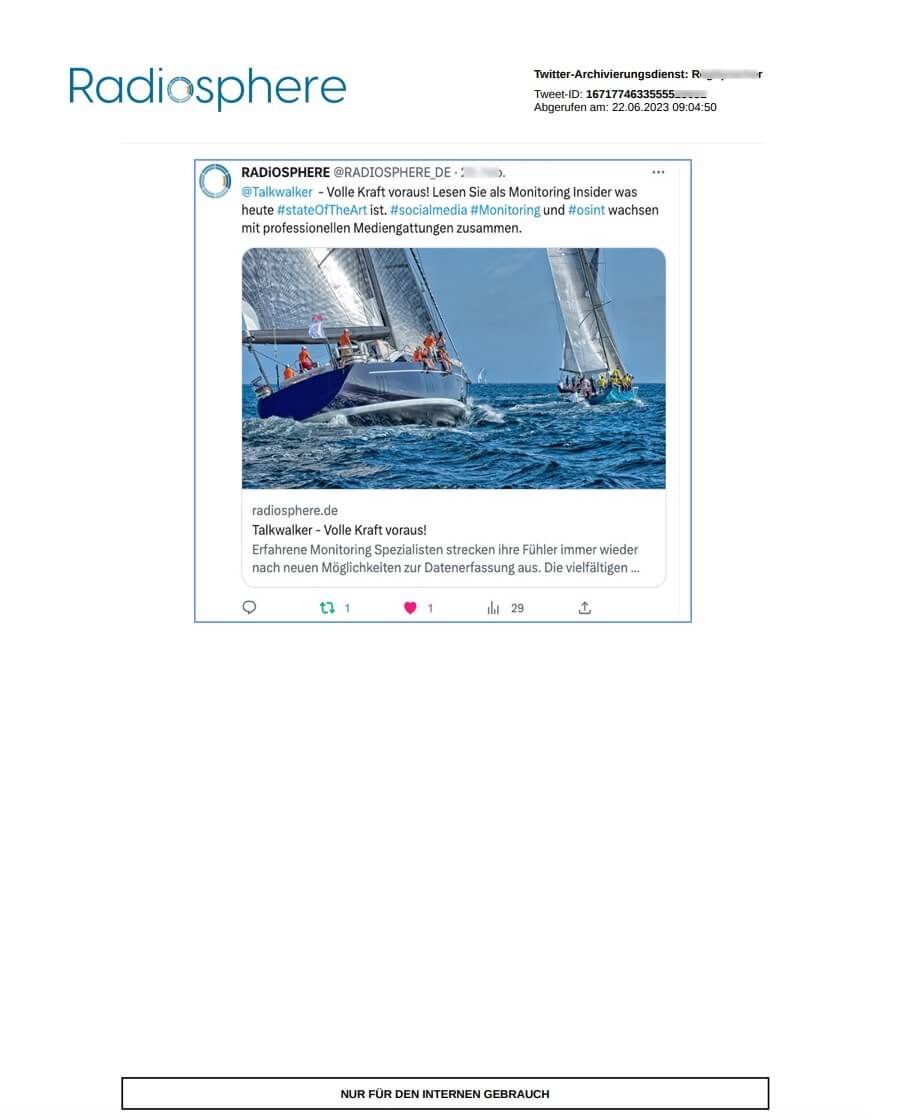 Archived Twitter tweet in original layout
Why is archiving Twitter tweets important for government agencies and companies?
Legal and regulatory requirements
Government agencies and organizations often have legal obligations to record and archive information and communications. This also applies to social media such as Twitter. By archiving tweets, these organizations can ensure they are in compliance with legal requirements and can access relevant information in the event of a legal or regulatory investigation.
Compliance
Many companies, especially in highly regulated industries such as finance or healthcare, are subject to certain compliance regulations. Archiving Twitter tweets allows them to document their social media activities and prove that they are complying with the relevant regulations.
Recording of customer dialogs
Companies often use Twitter as a communication channel to interact with customers and handle their inquiries or complaints. Archiving tweets allows companies to track the progress of such interactions, record important information, and refer back to it when needed. This can be helpful to improve customer service, resolve disputes, or for marketing purposes.
Historical record and analysis
Twitter is an important platform for shaping public opinion and sharing information. Archiving tweets allows government agencies and businesses to better understand past events, trends and sentiments. This can be important for strategy development, reputation management and crisis communications.
Research and analysis
Twitter data can be valuable for scientific research, market analysis, opinion research, and other types of studies. Archiving tweets allows researchers and analysts to access historical data and analyze trends over time.
Twitter user accounts are captured using the Twitter API. The tweets of a user account are then embedded into a PDF document by RS-Archiver and are saved in the original Twitter layout. The transfer of the archived contributions takes place via FTP/SFTP or e-mail to the client, among others. In addition, XML files required for archiving can be supplied.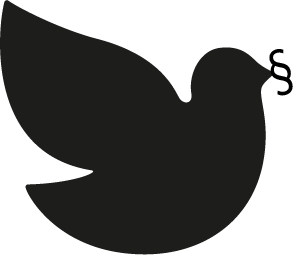 Are we allowed to do all this?
§ 2, para. 1 ArchivG NRW: Tweets are records if social media is used for official purposes.
Copyright law: Protectability for a Twitter message ("tweet") is denied, since the necessary individuality and design height are missing.
§§ 22-23 Art Copyright Act ("Right to one's own image"): usually uncritical.
Contact the Radiosphere specialists!